The Dexcom G7 is the Seventh-generation version of Dexcom's 'G' series CGM (Continuous Glucose Monitors). This state-of-art version has been advanced and enhanced from its previous generational kinsmen; including a smaller, sleeker design, as well as a shorter warm-up timeframe. Feels like we have been waiting for quite a while for the Dexcom G7 to be released.  With the release date earmarked for end of 2021, that deadline is looming and now it's looking more likely to be 1st quarter 2022.
What will Dexcom G7 look like 
The Dexcom G7 is the next step assembled off of the established and credible foundation of the Dexcom CGM system. The trailblazers at Dexcom have described the G7 as "more powerful and easier to use", in comparison to the previous generations of the 'G' series.
The new Dexcom device will be 60% smaller than the G6 and about the same size as the Libre 2.  
Talking about Dexcom G7 Clinical Trials, there are several trials underway, but there's no available public data as yet.  There are studies ongoing in 13 states in the USA.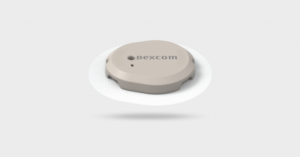 Dexcom G7 features and improvements
While the G7 comes with a slew of fancy new bells-and-whistles, it still features some of the aspects of the previous generation, the Dexcom G6. These include:
Relatively, No Fingersticks (calibration is always recommended)
Real-time glucose readings sent automatically to a compatible display device (Included Hand-held Receiver or Smart Device)
Indicated for wear on the back of the upper arm/abdomen, or upper buttocks
Wearable device/sensor last 10-days.
Integration with the world's largest connected CGM ecosystem
Remote monitoring, enabling users to share glucose data with up to 10 followers
Proven Dexcom accuracy and performance
○More on Accuracy & Safety of the Dexcom G7: https://www.liebertpub.com/doi/10.1089/dia.2022.0011
Some new features include:
➤The wearable device is 60% smaller, thinner, and all-in-one (developed in partnership with Verily)
The smaller, thinner aspect of the wearable make the device more discreet, while cutting down on waste
The all-in-one feature can help to consolidate prescriptions on multiple parts-and-pieces, as well as simplify the application and removal of the wearable.
➤G7 has a 30-minute sensor warm up, fastest of any CGM on the market
The Dexcom G6 has a 2-hour warm-up time – This is an important feature because glucose readings are not available for the duration of the warm-up period.
➤12-hour grace period to replace finished sensors for a more seamless transition between sessions
➤Redesigned and simplified mobile app with Dexcom Clarity integration
Dexcom Clarity is a program that can store, analyze, and provide valuable information regarding your glucose levels and patterns.
Healthcare Providers (i.e. Endocrinologists) often use Clarity reports as a way to assist in managing glucose levels and insulin/medication therapies.
➤Improved alert settings for better management
Helps to avoid dangerous highs and lows.
➤Redesigned optional receiver that is smaller, with a more vibrant, easier to read display
➤Direct relay to Apple Watch (anticipated future software release by the end of 2022)
While the fancy and convenient features of the G7 are attractive and hard to resist, one of the most important aspects of a CGM, any CGM, accuracy!
It is a complete overhaul for Dexcom with the G7.  Moving in the direction of major competitor Abbott's FreeStyle Libre with a disposable system that is an all in one transmitter and sensor. Once done, just peel it off and dispose of it.  Also now looking to compete with the Libre for size.  Previously Libre had the measure of Dexcom with a more subtle and sleek design.  The G7 is supposedly 60% smaller than the G6.
Talking with the Dexcom engineers (we have some inside contacts) the G7 will still need support from a Dexcom overpatch as there will still be plenty of catching on doors and coming loose while sweating and swimming.  The 30 minute warm-up time will also please many Dexcom fans.
The MOBILE Study published in the Journal of the American Medical Association demonstrated better glycemic control with the G7 in adults with Type 2 diabetes.  It is interesting to see Type 2's now being studied for CGM's.  This indicates a large market expansion to help improve glycemic control for people with Type 2.
Dexcom G7 and Apple Watch
The G7 will integrate with all your smart devices and will even be able to be picked up by an Apple watch.  The alerts and customizable alerts are still to be released but we can only image improvements in this realm.  
G7 accuracy – How does one determine the ACCURACY of a CGM?
CGMs are evaluated for their accuracy using a mathematical formula known as MARD, Mean value of the Absolute Relative Differences.
To simplify, a CGM system with a MARD <10% is regarded to have good accuracy. Thus, the lower the MARD reading is, the more accurate the device. To compare, here are the MARD Readings for the Dexcom G6 & G7 Models:
Dexcom G6: 9.0%
Dexcom G7: 8.2%
As you can see, based on a variety of studies, the conclusive MARD readings tell us that the G7 has a lower percentage, thus determining that the G7 is in fact more accurate that the G6.
More on MARD formulas: https://www.ncbi.nlm.nih.gov/pmc/articles/PMC7189145/
Dexcom has also presented data for showing improved accuracy of G7 vs the G6 and vs the Libre.
The G7 will still be a 10-day sensor and we can expect that Dexcom are working on how to extend the length to 14 days to compete with the Libre
A view of the G7 vs the G6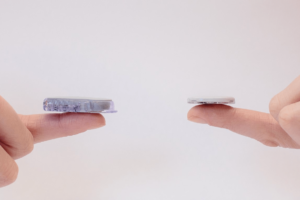 Insulin Pump Integration
While the Dexcom G7 does not mention the ability of the device to pair with an insulin pump/delivery system at this time, the innovators at Dexcom have managed to integrate the Dexcom G6 with 2 different available systems: the t:slim X2 insulin pump & the Omnipod® 5 tubeless automated insulin delivery system.
➤The t:slim X2 insulin pump
○Can be ordered with one of two different technologies
✤Basal-IQ technology predicts and helps prevent lows
✤Control-IQ technology is designed to help increase time in range by predicting and helping prevent both highs and lows
✤Both technologies require zero fingersticks when used with Dexcom G6 CGM
○Helps to manage type 1 diabetes
○Allows patients to remotely update their pumps at their own convenience using a personal computer.
➤The Omnipod® 5 tubeless automated insulin delivery system
○Automatically adjusts insulin delivery to manage blood sugar and help protect against highs and lows, day and night.
○Omnipod is a wireless, waterproof, concealable alternative to traditional pumps.
○No multiple daily injections and zero fingersticks.
○The Pod can be worn almost anywhere.
○Carries up to 3 days (72 hours) of insulin.
○Can be fully controlled by a compatible personal smartphone.
**Dexcom plans to integrate the Dexcom G7 with the above insulin pump/delivery system following additional studies and, of course, FDA approval.
Dexcom G7 price 
The G6 is priced at around $3,800 USD / year.  Dexcom have been tight lipped about the pricing for the G7, with some leaked reports suggesting similar pricing to the G6.  With the Libre priced lower than the G6, Dexcom will need to stay competitive as the Libre 3 with its alarms and alerts and improved accuracy will have the measure of Dexcom on most fronts, giving Dexcom no room to suggest a premium price for a device that doesn't deliver on other fronts.
Does medicare cover Dexcom G7?
Dexcom will be applying to all the usual 'payers', insurance companies and government reimbursement bodies such as the TGA as this will be the fastest way to profit.  As is usual, there will be a gradual global release as the various authorities assess the data and determine the value of the G7 to the community.
Authors Opinion: The Dexcom G7 catches up with the Abbott Freestyle Libre offering.  This competition is good for us all as it means better tech at better prices.  This market will continue to be competitive with a dozen companies all working on bringing new Continuous Glucose Monitor tech to market.  It's a good time to be a person with diabetes, if that's any consolation.
This article was medically reviewed by Rachael Baker (BNg; CDE; MNgPrac)