Not Just a Patch is designed to give maximum protection for your Freestyle Libre, Dexcom, MiaoMiao, Medtronic & omnipod devices.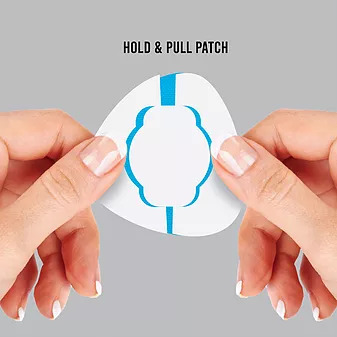 My name is Pete, and I'm the founder of "Not Just a Patch". I'm a person with Type 1 Diabetes and I found that swimming and yoga and general daily activities caused my CGM (Freestyle Libre) to come loose. The thought that my sensor could get loose was always in the back of my mind. This led me to think about a solution to avoid losing my sensors and reduce the angst and the costs of a replacement.
I started making patches to support my CGM sensor, and soon this idea expanded into a bigger one: to make purpose-built patches for others like you. I tested and analyzed different designs, did extensive market testing and the result is Not Just a Patch!
A key design improvement is the "non-stick" back section of the patch. The middle backing section of the NJaP patch doesn't stick to the actual sensor (only to your skin), allowing you to change the patch as often as you like, without pulling off your sensor. This feature allows complete coverage of the device, meaning that your CGM sensor is always protected, giving you more confidence that your device is staying stuck on your skin.
Other design features added to improve the patch functions:
      Medical quality hypoallergenic adhesive – No skin irritation;

      Wave pattern form for skin adhesion and respiration;

      Water-resistance – No more worries when swimming;

      96% cotton and 4% spandex – Elasticity like skin and muscle;
In the process of making my own patches, I discovered a sense of self-expression that came from wearing them. I always had a sense of pride when wearing a sensor, and I'm always happy to talk to people who are curious about them. For me, the NJaP brand represents an opportunity for self-expression, and therefore "Not Just a Patch" is designed to make a statement, hence the unique colours and designs of NJaP patches.
Finally, we needed more than just a better patch design, we needed more purpose in founding this business, therefore, we donate 10% of profits to diabetes related charities. We focus our support on helping those who lack affordable access to insulin and Lara, a wonderful T1D dog.
"Not Just a Patch" is more than just a great patch, it's about making your life a little easier, giving you more confidence while wearing your sensor, having some fun with self-expression and giving back to support those less fortunate.
Happy Patching!