'AIR' CGM Patches – the latest innovation from Not Just a Patch
The Why
The Not Just a Patch brand name gets a lot of attention and a few silly, nonsensical comments, but that's ok, that's what happens when you put yourself out there.
Why "Not Just a Patch"? – it is after all just a patch.  
The reason is that I was not interested in going out there to make a buck and sell a patch.  It had to be about more than just a patch.


For me, it is about supporting a community and being part of that community. I am a person with T1D – coming up 18 years.  This is why we support causes such as Insulin Access for All (#insulin4all) and Lara (the diabetic dog who sadly passed away in November 2022) and why we use our platform to elevate the plight of Health Care Professionals, who we believe are sometimes unfairly undervalued.
Brief History if Not Just a Patch
Our first Not Just a Patch sale was in July 2019. Since launching there has been moments of frustration from "copycat" brands, colourful comments and a constant stream of feedback. We take on board all customer feedback and use this to fuel innovation and the ongoing improvement of our products. The one thing that I am committed to is continuing to evolve our patch designs, to match our lifestyles and devices. Our ultimate goal is 100% customer satisfaction for 100% of customers, 100% of the time.
Because I am one of those customers and I only want the best.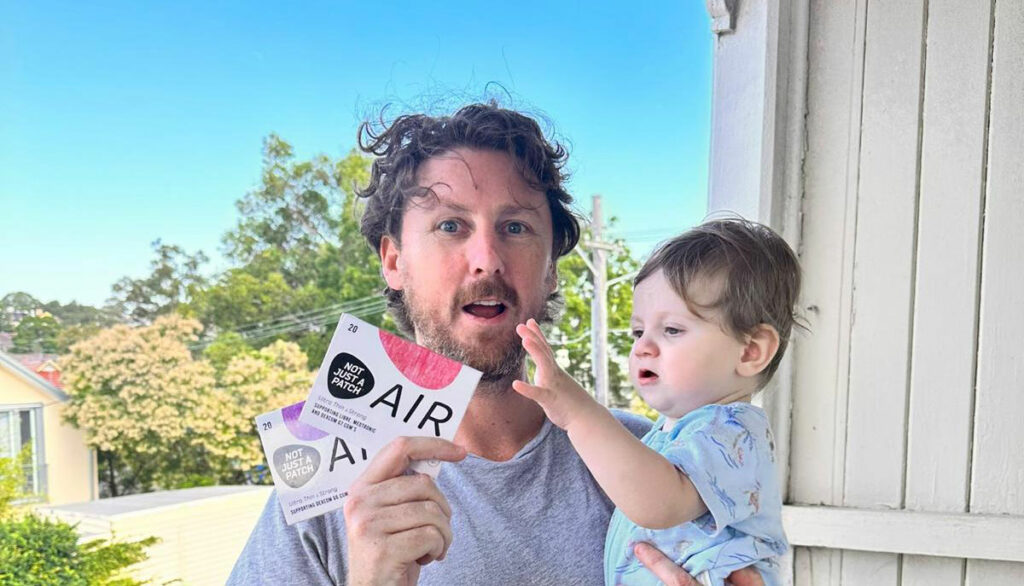 We are proudly now the world's leading CGM patch brand, selling in 65 countries and the sole CGM patch brand in major pharmacy chains such as CVS and Walgreens.
AIR time
Not Just a Patch AIR is the result of our commitment to innovation. In the last 18 months, we have scoured the planet looking for the materials and the partners to help us create the ultimate CGM patch experience.  We've tested, we've iterated, and we've tested again and again; the result is the new 3 patch designs that we call AIR.
Let me introduce to you the lightest, most durable and skin-friendly CGM patch that exists on the market today
Get some AIR time and let us know if it's as good as we think it is.
Peter Lomas, CEO of Not Just a Patch